Funeral & Wake Etiquette: Your 10 Step Guide
Coping with the loss of a loved one is never easy. Between the grieving process and arranging your schedule to attend a visitation or funeral, you may not have time to think about funeral wake and visitation etiquette. However, proper etiquette plays an important role in visitations and funeral wakes. Fortunately, you can ease your worries by following a few simple tips.   When people contact Green Meadow Memorials for help, they often ask other questions related to funerals and wakes.  Below is your simple 10-step guide to funeral wake and visitation etiquette.
Step One: Understand the difference between key types of funeral services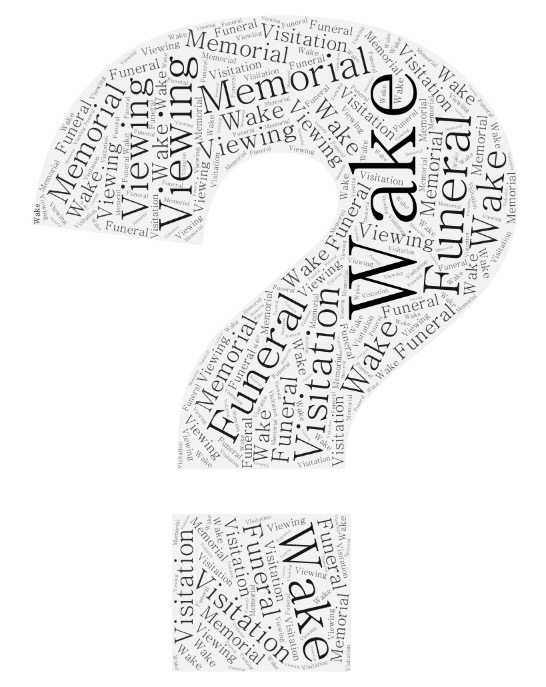 If you have difficulty answering the question, "What is the difference between a wake and a viewing?" you are not alone. People outside the death care industry often have difficulty distinguishing between wakes, visitations, viewings, and memorial services. Some people may even use the terms interchangeably without realizing that they actually have very different meanings. Here is a brief summary of the key types of services to help you better understand how each is unique:
Visitation: Visitations provide time for friends and family to gather and offer condolences. They are often held at funeral homes and typically last for several hours on a selected day or two. You may see the body or a beautiful cremation urn present.
Memorial Service: This is a gathering that is typically held at a funeral home or church. There is often a schedule of events that includes prayers, singing and comments from family members. While a body is usually not present, you may see an engraved cremation urn. 
Viewing: A viewing often represents the last opportunity for family members and friends to see the body of the deceased prior to the casket being closed. Viewings are typically formal events.
Wake: Similar to a viewing, a wake also provides the opportunity for friends and family members to say their final goodbyes to the deceased. While the terms "wake" and "viewing" are often used interchangeably, the religious tone to a wake is the primary distinction between the two. 
Step Two: Obtain the details of the funeral arrangements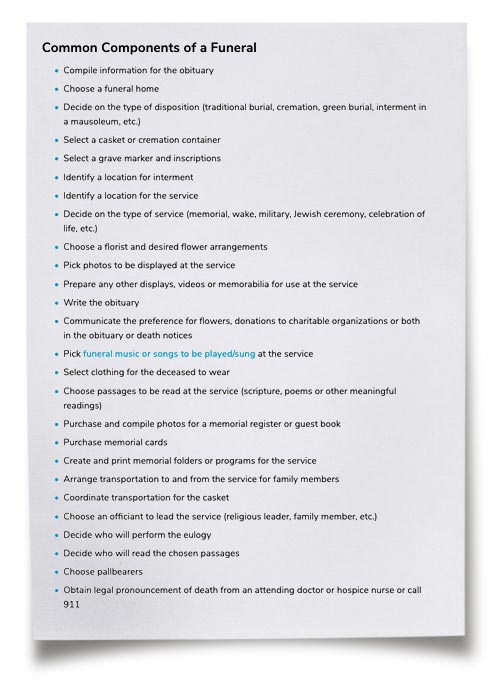 When you learn of a loved one's passing, you will likely have many questions. You will want to know what happened, when the person passed away, and how to express your sympathies. But the most important information to obtain immediately is the funeral service arrangements. In some cases, the person who calls you might have the information on hand to send to you. Otherwise, you can try one of the strategies below to obtain details:
If you know which funeral home will be used for the services, check the funeral home's website or call the funeral home to confirm times
Check the obituary section of your local newspaper for information on the arrangements
If the departed was active at a local church, you can contact their church to obtain details regarding the arrangements
While your initial instinct might be to call the spouse or another close family member for details, it is important to remember that immediate family members will be grieving and consumed with planning the funeral. You should only reach out to them if you have exhausted all other options.
Step Three: Wear the appropriate attire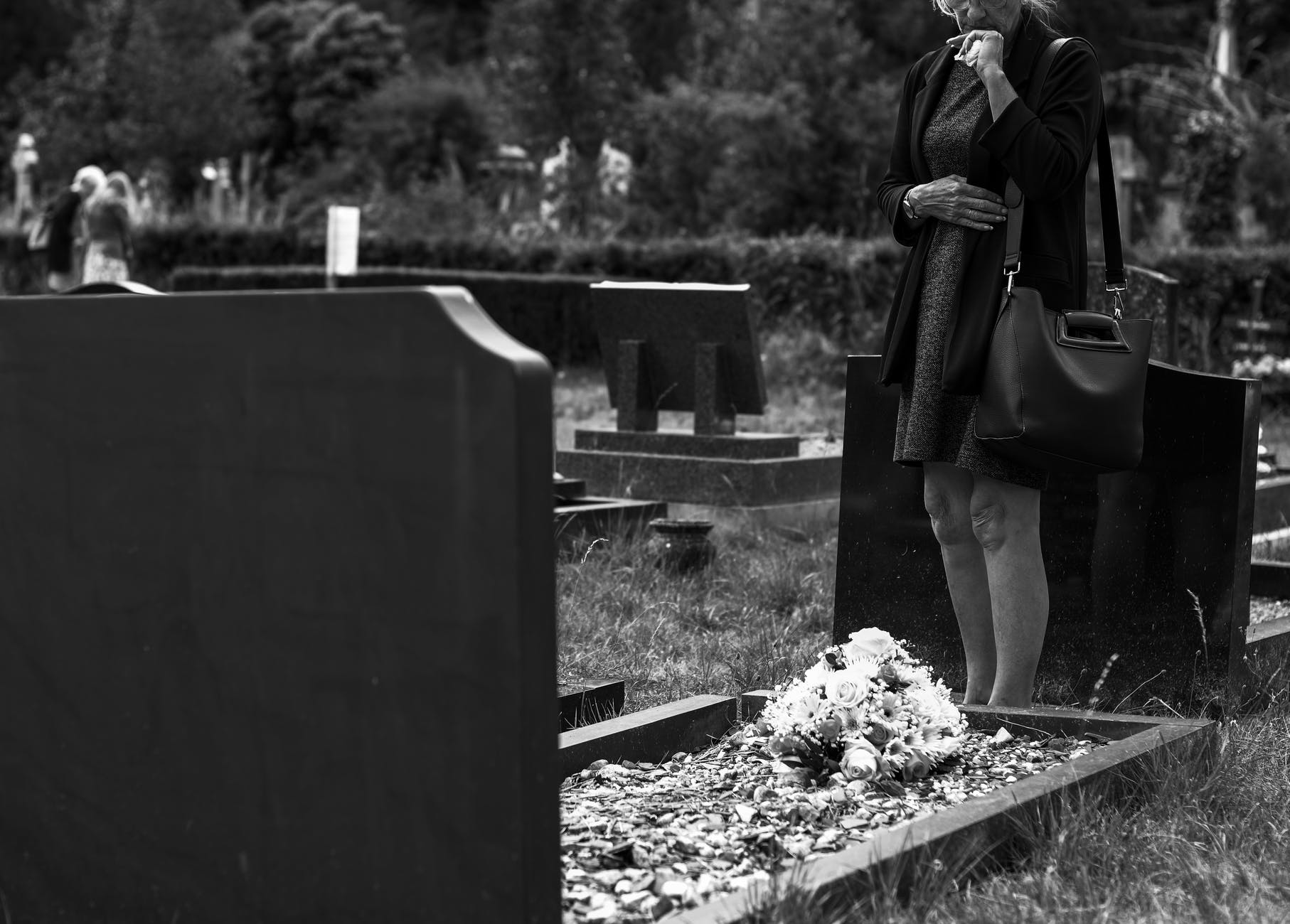 Visitation etiquette has gradually evolved over the past few decades - especially where attire is concerned. While visitations have always been more casual than funerals or memorial services, you are more apt to see casually dressed individuals at today's visitations than in years past. Part of this trend can be attributed to the fact that many people leave work to attend visitations, and the majority of today's work environments have business casual dress codes. However, you should still avoid wearing shorts, blue jeans, sneakers, torn clothing, or revealing clothes.
If you are wondering what to wear to a funeral, there are a few simple guidelines that will help ensure that you are respectful as opposed to a distraction to the events that are unfolding. In addition to following the clothing suggestions provided above for visitations, here are some tips to keep in mind as you dress for a funeral:
Color: Lean toward traditional mourning colors such as black, gray, or brown as opposed to brighter colors such as red
Dress length and cut: Women should avoid wearing dresses that are too short and tight, opting instead for simple A-line dresses
Shoes: Comfortable, traditional shoes are recommended for men, women, and children, as you will be on your feet a lot
Accessories and Cologne: Choose minimalist jewelry and avoid wearing too much perfume or cologne, as it can be a distraction
Step Four: Arrive at least 15 minutes early for a funeral or memorial service
"If ever there were a time for decorum to be upheld, it is at a funeral, memorial, or graveside service...When attending a service, be on time and enter the house of worship or location where the funeral will be held as quietly as possible." - Emily Post
If there is one piece of visitation or funeral etiquette to adhere to, it is to be on time. You can ensure that this happens by planning to arrive at least 15 minutes early to secure a seat. If an emergency or unforeseen circumstances prevent you from being on time, enter a row from the side as opposed to the middle aisle. And if funeral processions have already begun, wait outside rather than trying to walk in alongside funeral participants. 
Step Five: Turn off your cell phone after you park
Texting, answering phone calls, and repeatedly checking your cell are all behaviors that have no place during a celebration of life service. In addition to being a distraction, focusing on your cell phone is disrespectful and can send a message that you do not care about honoring the departed. Turning off your phone during a viewing is also recommended as a key part of visitation etiquette and wake etiquette.
The best way to ensure that a ringing cell phone will not disrupt funeral home activities is to leave your phone in a safe place inside your car. If you absolutely must bring your cell phone with you, make sure you enable your phone's silent mode. If, for some reason, your phone happens to ring during a funeral, wake, or memorial service, turn it off as quickly as possible. If the call is an emergency, step out of the room or away from the proceedings and wait until you are well out of earshot before engaging in conversation. 
Step Six: Sign the guest book upon arrival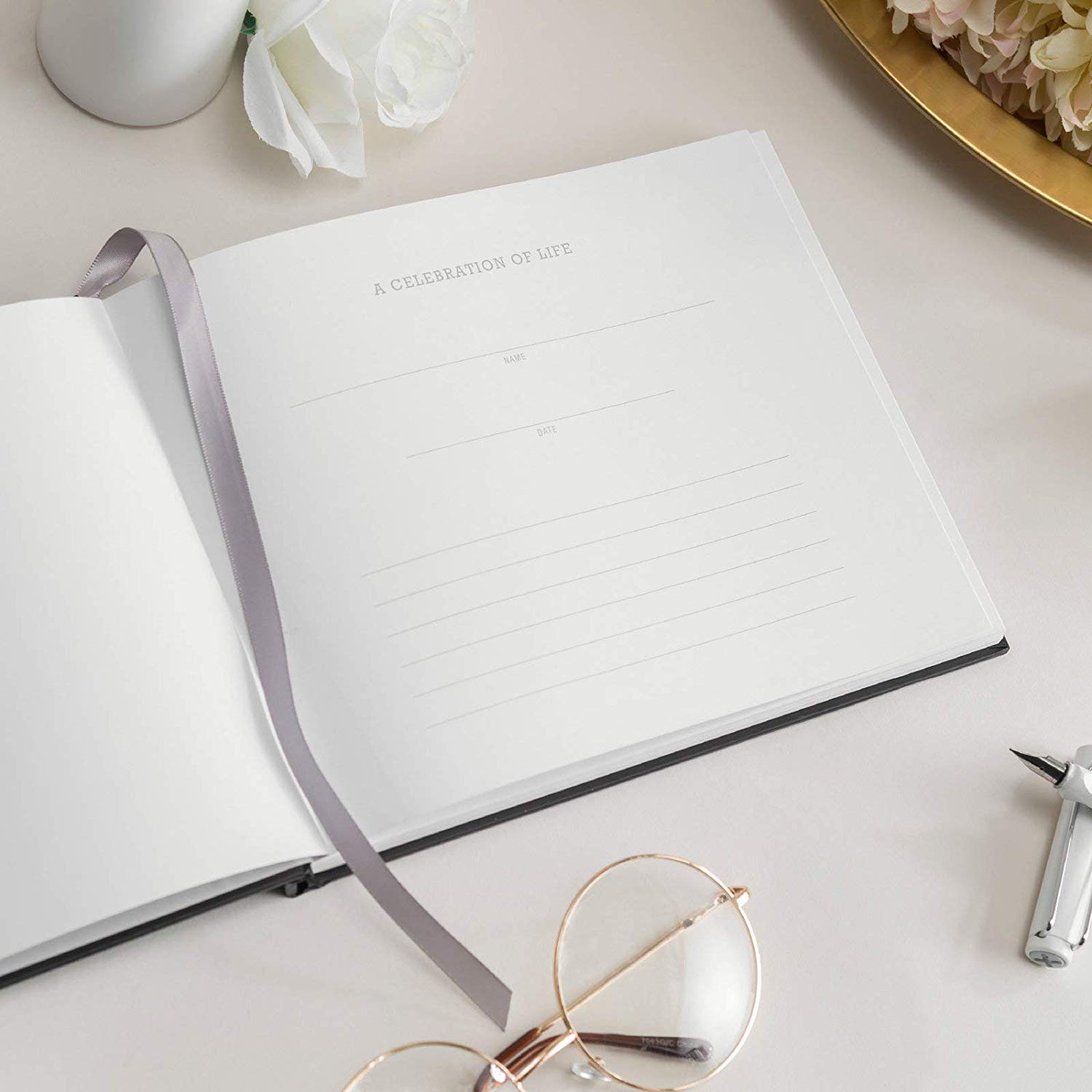 Funeral guest books provide a means of reminding family members who attended memorial services. Some people avoid signing the guest book at a visitation or funeral while others fail to sign the guest book because they do not see it. While there may not be a guest book present at every visitation or funeral, you should always make time to sign it before you depart, as family members often long to see who attended funeral activities.
Step Seven: Avoid sitting at the front of the facility unless you are family
According to Emily Post's funeral etiquette, the seats closer to the front of the venue should be reserved for family and very close friends. Acquaintances can occupy seats in the middle or back of the venue. If you do not see any ushers escorting funeral service attendees to seats, enter down the center aisle and choose a seat at the end of a middle or back row. This will allow for other visitors arriving after you to have a seat.
Step Seven: Monitor your time with family members
Funeral wake etiquette often does not address how you should spend your time at a visitation, wake, or funeral. As a general rule of thumb, you should remember to do two things: First, make sure you convey your respects to family members. And second, avoid the tendency to monopolize their time with long drawn-out stories or exchanges. It is important to remember that there are many people who wish to convey their respects and this is impossible if family members spend half an hour talking to the first few funeral attendees they see.  It can be tempting to take photos with family and acquaintances perhaps only seen rarely, but care should be taken to do this outside of the memorial service.
Step Eight: Exhibit the proper viewing etiquette when paying your respects
Exhibiting the proper viewing etiquette is important at a visitation or wake - especially if there is a large crowd of people waiting to pay their respects. Here are five key points to keep in mind when you attend your next viewing:
While you will be in the same room as the body, you are not required to actually look at the body of the deceased
If you wish to view the body and personally pay your respects, try to choose a time when no other people are viewing the body
When you are viewing the body, try not to linger excessively next to the body, as you want to allow time for others to view the body
Remember that viewings or visitations may last for several hours or even days and you do not have to stay for the duration of the viewing
Take a few moments to express your sympathies to family members. If you have not met the family, take a minute to introduce yourself. 
Step Nine: Send a follow up note or card
Never underestimate the positive impact that a heartfelt note or card can have on a grieving spouse, parent, or child. Even just a few handwritten words can brighten the day of a person who is coping with the loss of a loved one. If you struggle putting your thoughts down on paper, take a few minutes to carefully choose the sympathy card that best expresses how you feel. Your gesture will be greatly appreciated.
Step Ten: Be supportive in the weeks and months after a funeral
It is common for people to shower grieving individuals with support and attention in the days immediately following the loss of a loved one. They send cards, attend every end of life event, and call or text to check in.
However, much of this activity often comes to a screeching halt in the following weeks and months. Suddenly, grieving individuals are left alone to mourn the loss of their loved ones. During this point in time, it is helpful to continue to show your support in the following ways:
Reach out by phone or in person: Checking in periodically with a grieving loved one is a simple but effective way to show you care.
Encourage conversation: Sharing feelings and thoughts is part of the grieving process and can help your loved one cope with their loss.
Suggest gatherings or outings: Shared activities can help prevent feelings of isolation or depression from arising.   
Future Directions
Coping with loss is never easy. But by heeding the steps above, you will gradually become more at ease when you attend a viewing, memorial service, or wake. And one of the best things you can do is to share the information you have learned with a friend or acquaintance. Together, you can approach your next funeral with a newfound level of support for grieving friends and family members.