About Us
Green Meadow LLC was formed with a singular purpose - to make buying engraved cremation urns online easy. Co-Owners Nat Juchems & Ryan Graf are passionate about helping families find beautiful, and fitting memorials for their loved ones.
Founded by industry veterans, Green Meadow LLC adheres to the following principles: Provide free photo-realistic engraving previews for every urn, offer only the the memorials that meet our high requirements, respect our customers with fair pricing, quality workmanship and fast turnaround no-nonsense product sizing for stress free product selection.
Nat Juchems is a Co-Founder at Green Meadow Memorials and helps those grieving the loss of a loved one find the right memorial to cherish. Over the past eight years, Nat has worked in the online memorial industry and has helped thousands of families find and purchase the right cremation urn for their needs and budgets. Outside of work, you can find Nat with his family enjoying being active outdoors, playing games indoors or training for Triathlons.
Ryan Graf is an industry-veteran with over 10 years of service building companies and products to serve families all across North America. He first started working in the ecommerce industry in 1999 while still attending high school. Ryan is an avid technology enthusiast with a passion for programming, 3d printing, radio-control planes and gardening.
Our Products
We believe in only selling memorials that we would choose for our ourselves our or our families. Years of experience and customer feedback has helped shaped every product found at Green Meadow Memorials. Knowledgeable staff are on hand that can answer any questions and offer helpful suggestions to ensure you find the memorial you are looking for. We specialize in the following products: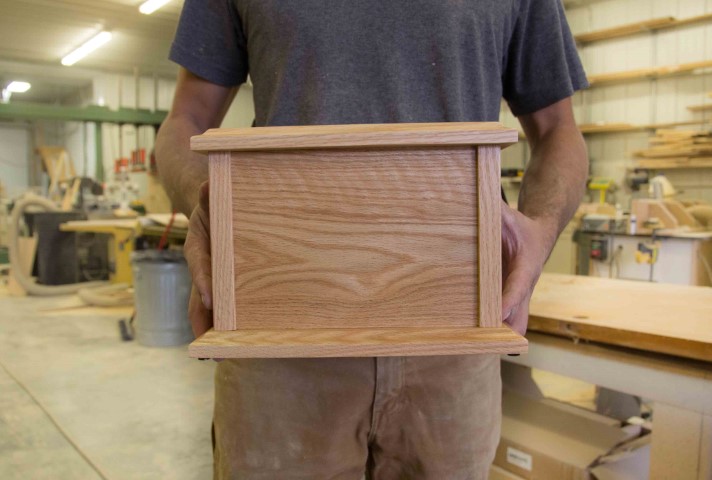 Committment to Service
A memorial is a special tribute that serves many roles. It is not limited to a being a dignified resting place for a loved one. Finding a distinctive memorial and adding the right text and artwork can be part of the healing process. Our service motto is to be the kind of company we would want to work with. Practically, this means that we do our utmost to treat that chooses us for their memorials with the utmost respect and dignity.
In pursuit of this goal, we offer unmatched flexibility and options. Our website offers a guided engraving process to ensure that your memorial is laid out in an attractive and complete manner. Each sentiment or poem area offers a range of popular options to choose from or gain inspiration from. Have created thousands of memorials, we pass our knowledge and ideas on to you. Best in industry live previews take the guess work out of the look and feel of different text and font choices.
Should you be unable to find just what you want or make our premade layouts work for your sentiments, we offer Custom Engraving layouts to incorporate new themes and extensive engraving options in a well communicated and fairly priced way. Hundreds of custom memorials have been created to address all sorts of requests.
Uncertainty about when a memorial is going to be completed and shipped only adds to the stress that surrounds the passing of a loved one. To reduce this stress we offer clear communication when a memorial will be completed on every product listed on the site and during the checkout process. In addition to our free shipping options, we offer a value priced three-day premium shipping for a guaranteed duration service and a fairly priced overnight option for those on tighter timelines or who wish for a very quick resolution to their search for a fitting memorial.
In the Community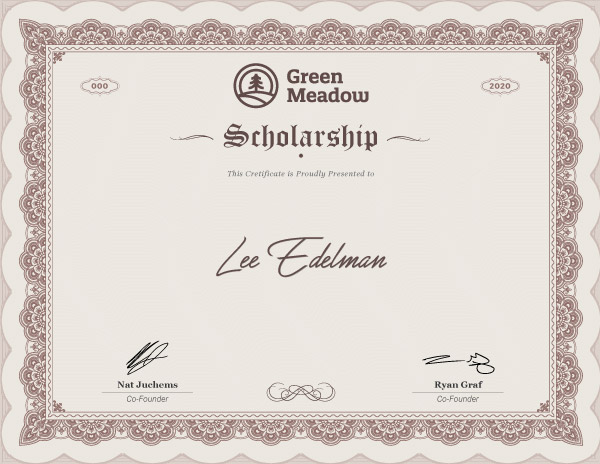 It is our belief that any successful small business should be active in their communities, offering enrichment and collaboration opportunities. To that end, Green Meadow is an active member of the MetroNorth Chamber of Commerce in Blaine, Minnesota where the marketing and customer service staff are located. In June 2020, we gave our first scholarship to an aspiring student to attend college. We also have donated cremation urns to funeral homes so that when a family in need is struggling and just needs a quality memorial, they have a free memorial available.
Testimonials
Green Meadow Memorials has earned and maintained an "A" rating with the Better Business Bureau, while also accruing many positive reviews on Facebook, Google and directly on our website. Here is a sample of some our recent testimonials:
I ordered a custom urn for my brother to showcase his love for Drag racing. It came out beautifully. During such a hard time & having to make such an unexpected purchase I am definitely thankful to find Green meadow. The price is so much lower than the $400 the funeral home was asking & I am glad I did some research and found this place. It came very fast as well even during the pandemic, I received it in 4 days. I would definitely recommend this company
I wasn't exactly sure what I wanted but I found Green Meadow Memorials with Google and called them. Working with them over the phone was easier than I thought it would be they were very friendly and knowledgeable and never once did I think they were trying to sell me something that wouldn't fit my needs. They helped guide me to a beautiful rose cremation urn and I was able to get it engraved and delivered very inexpensively compared to what I was expecting from the funeral home. Thank you for helping me find a real tribute for my mom.
I contacted Green Meadow Memorials after discovering that I had received my mother in a plastic container in the mail and was upset about not having a proper urn. Not only did Nat take the time to walk me through options and tell me about how the cremation process works and how I would easily be able to move my mothers remains into a proper memorial, he helped me find something that matched my budget and still allowed for the name and artwork options so I could make it truly hers. Thank you Nat and thank you Ryan for doing a great job on the engraving. It is very clear. I am thankful you were available to me when I needed a calm voice and clear guidance.
The morning after my Family member's death, I sat with my sibling discussing the funeral arrangements. I did not want them to bear the expense of an urn from funeral home. I went online and searched for an urn with a golfer and found the Green Meadow website. Even though it was early in the morning, someone responded to my chat message within minutes. And in less than 2 hours I received a picture in my messages of the engraved urn. We had the urn delivered within 48 hours. The quality was very nice for a price 1/10th of what one would pay in a funeral home. I would highly recommend Green Meadow as they made this task an easy one at a very sad and difficult time
Read More Testimonials & Reviews