The Most Common Public Memorials in the United States
Here at Green Meadow Memorials we have a tendency to think of memorials as cremation urns, caskets or maybe even headstones but there are many other types of memorials. Public memorials in the United States are seen as one of the best ways to pay homage to a person, group or significant event. These memorials are usually in the outdoors for people to observe and learn about their historical significance. Victims of disasters throughout the history of the United States are common throughout the country. They seek to educate people about specific disasters and keep the memories of the victims alive. Beyond victims, there are many disasters or other significant historical events that have had heroic people step-up to do very important work. Work that minimized damage or provided extraordinary services. Finally, there are many memorials that mark those that have died while serving the country or in the line of duty.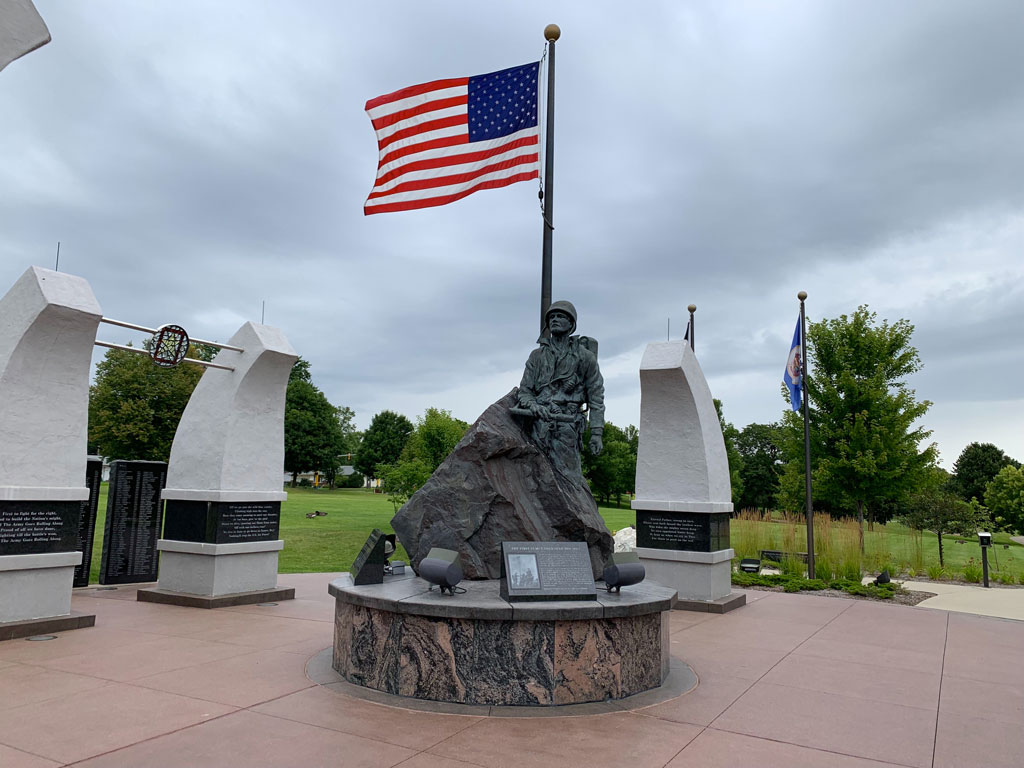 Victims of Disasters
Remembering disasters is an important part of preserving history. Those that lived through them feel a special connection to memorials that honor the victims. For future generations, the memorials serve as a lasting tribute to the memory of the victims but also educates them about the event itself. We have long valued the notion that victims of tragedy and disaster deserve to be honored. Often the memorial isn't simply a statue but includes gardens, parks or areas that can be made beautiful to enhance the area. 
An example of a beautiful memorial to victims of disasters is the 9/11 Memorial in Napa, California. According to Derek Moore and Matt Brown who write for The Press Democrat, the project was $250,000 using donated funds and incorporated designs from a Napa artist and landscape architect. They found a way to use steel from the collapsed World Trade Center to construct a monument. The community has included information about these victims for the benefit of those that will come long after the memory of the disaster itself. When something like the Napa 9/11 Memorial is constructed, it brings everyone together celebrating our unity in remembering those that have lost their lives in disastrous events. 
Workers of Significant Events
It's amazing how many remarkable people have stepped up to the plate to do very important work for significant events and/or disasters. A person doesn't have to lose their life to be worthy of honor. Memorials like this pay tribute largely through recognition and education of communities. Knowing the facts and circumstances behind historically significant events isn't just about what you learn reading a book. Physically interacting with the memorials bring their significance to life in a whole new and profound way. 
One memorial paying tribute to those that worked in significant events is the Miners' Memorial in Pittsburg, Kansas. While not a disaster, coal mining has played a very significant role in the Pittsburg, Kansas area. The work these miners' have done historically is quite remarkable and dangerous but extremely important. This memorial has many elements that include a large statue representing a coal miner from the peak of the mining era, kiosks that present facts and historical information about the mining industry in the area and relics of coal mining history. The Miners' Memorial website states that on the monuments with the names of miners listed, when a star is present by a name, it means they died as a result of their work in the mines. This memorial is one of many throughout the United States that seek to honor and educate people about those that work in very significant ways. 
Gave Their Life in the Line of Duty
One of the most common types of memorials found in communities all over the country is veterans' and law enforcement memorials. Local communities frequently remember those that gave their lives while serving their country by paying tribute with a local memorial. Some are more or less elaborate but the guiding principle is always to honor those from the local area that paid the ultimate sacrifice while serving. Law enforcement such as police and fire workers often have memorials honoring those who died while on the job.
Richfield, Minnesota is home to the Honoring All Veterans Memorial. They opted to create a bronze bust of the raising of the first flag at Iwo Jima on February 23, 1945. Richfield selected this because one of the flag raisers at Iwo Jima was Corporal Charles Lindberg, a Richfield resident. While the memorial is a beautiful tribute to this specific event from World War II, the larger goal is to provide a way to honor all those that lost their lives while serving in any branch of the military. This beautiful memorial like so many others in communities across America does a wonderful job of instilling pride and a sense of duty and honor in future generations. 
More Stories to Tell
These are just three examples of how physical memorials can do so much good for people. There are large memorials that attract millions of visitors each year as well as small-town memorials that are enjoyed by the local population. Both are profoundly important both for the lasting tribute they pay and the educational benefit they provide. Beyond these examples though, there are perhaps thousands of other memorials that tell different yet highly important messages. 
The memorial to the victims of the 9/11 terrorist attacks mentioned above in Napa, California is just one of many memorials that have been constructed to mark this event. Ella Zhang with CNBC wrote ten years after the attacks that there were approximately 700 recorded memorials to the 9/11 attacks. In the years since more have appeared both in the United States and abroad paying homage to these victims and this horrible disaster. 
Some memorials serve to revitalize an area after destruction and disaster. They seek to bring new life to areas that were once destroyed. Parks, picnic grounds and other areas for common use are often built along with memorials to bring new life to the area. There is certainly no shortage of stories that are worth remembering throughout our nation and its history. Physical memorials to mark them has been and will likely continue to be a significant part of our grieving and healing process. 
Editor's Note:
We are looking for photos of these memorials to use with this article.  If you have a photo or photos of these memorials that we could use for this article, and wish to submit them, please use our contact us form.  We will be happy to credit you with the photo.